Tobacco is the deadliest product ever sold for consumption legally.
Yearly, tobacco use kills about 8 million people globally. Recently, there has been a shift from focusing on the control of tobacco use to ending the use of tobacco products (tobacco endgame).
Global targets to reduce non-communicable diseases and tobacco use prevalence
One of the targets of the third sustainable development goal (SDG) is to ensure a reduction of mortality from non-communicable diseases (NCDs) and promote mental health (SDG 3.4). At the 65th World Health Assembly (WHA) in 2012, members adopted the global NCD target of achieving a 25% reduction in premature death from NCD by 2025. At the 67th WHA in 2014, members adopted a global target of 30% relative reduction in current tobacco use among persons aged 15+ years by 2025.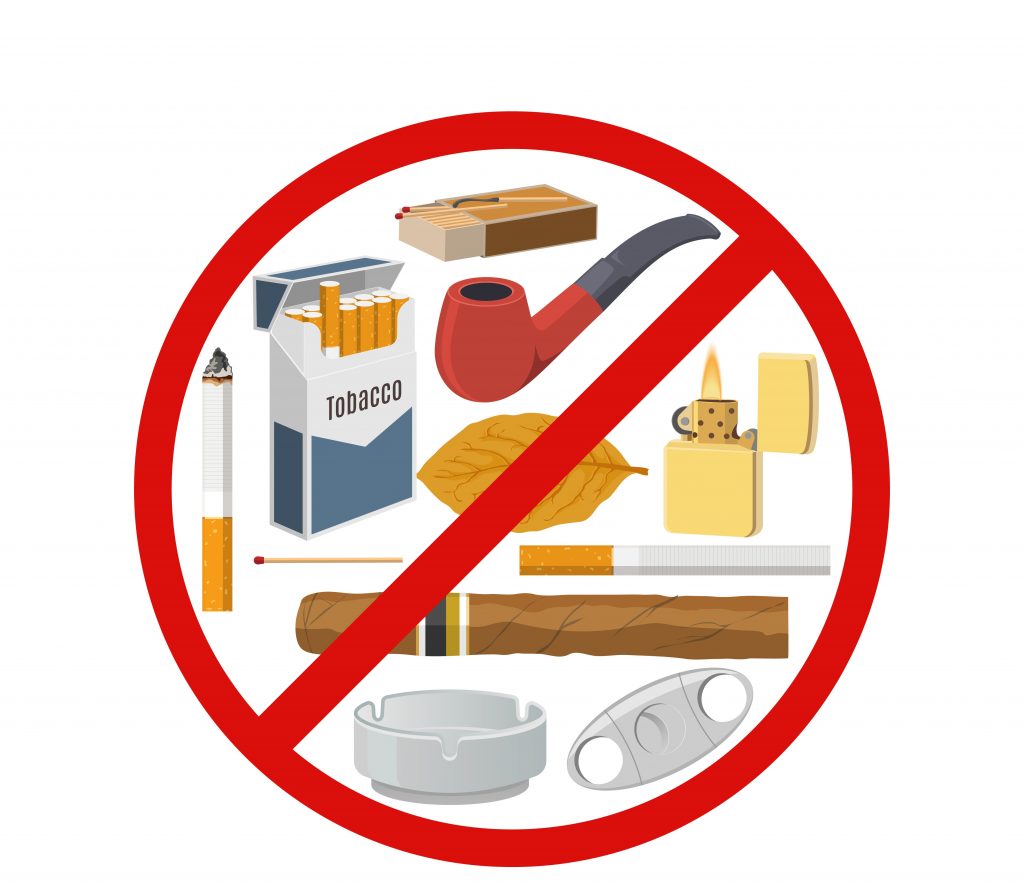 Tobacco endgame
Tobacco endgame is aimed at permanently phasing out the use of tobacco products or significantly restricting their use and availability.
While ending tobacco use may seem an impossible feat to achieve, many stakeholders in the tobacco control space believe it is achievable if done strategically. Several strategies have been put forward to achieve the end of tobacco use including tobacco free generation and reducing the level of nicotine in tobacco products.
Tobacco free generation is a tobacco endgame strategy first proposed by Prof A. J. Berrick of Singapore (a Mathematician). This strategy entails phasing out youth access to tobacco products beginning from a certain age to provide them a lifetime protection against nicotine addiction and tobacco-related diseases.
About 90% of those who currently smoke cigarettes started smoking before they were 21 years of age. This implies that after 21 years; it is unlikely that an adult would initiate tobacco use. Tobacco free generation endgame strategy would not only prevent the young from initiating tobacco use but would prevent the tobacco industry from targeting young people to be 'replacement smokers'. Young people would be protected from the disease, death, and economic consequences of being addicted to nicotine.
New Zealand's tobacco endgame strategy
On 9 December 2021, New Zealand (NZ) announced its plan to achieve a Smoke-Free generation. The target is to achieve a 5% or less smoking prevalence in the country by 2025. Measures being put in place include reducing access to tobacco products, reducing addiction to nicotine in the population and helping smokers quit. There are six focus areas of NZ's plan to achieve a Smoke-Free generation, these include:
Reducing tobacco use disparities within the country (Māoris have the highest prevalence of smoking [29%] and are disproportionately affected by tobacco related diseases)
Providing more funding for health promotion activities to mobilize communities to support the Smoke-Free generation strategy
More investment and support for tailored and targeted quit smoking programmes
Lowering nicotine levels in tobacco products to make it easier for smokers to quit and harder for people to get addicted
Reducing access to tobacco products by reducing the number of stores selling tobacco and introducing the Smoke-Free generation policy for age restrictions to purchase tobacco
Making sure tobacco manufacturers and retailers follow the law.
NZ would be evaluating the success of this strategy by monitoring three outcomes; reduced inequality in smoking rates and tobacco related diseases; reduced smoking initiation rates and increase quit rates.
Three key timelines have been proposed to achieve the Smoke-Free generation in NZ.
By 2024, reduction in the number of stores selling cigarettes (to reduce access)
By 2025, reduction in the level of nicotine in cigarettes (to reduce nicotine addiction)
By 2027, Smoke-Free generation kickstarted. Persons aged 14years and younger (in 2021) would be unable to buy cigarettes in their lifetime.
Some FACTS about tobacco control in NZ
Deaths attributable to tobacco: 4,000 to 4,500 annually (12 to 13 deaths daily)
Illicit tobacco share – 2-3%
Prevalence of smoking as of 2018 – 11.6%
Highest prevalence among Māoris (29%) and Pacific Islanders (18%)
2011 – Introduced Smoke-Free prisons nationwide
2012 – Ban point-of-sale advertisement and display of tobacco products
2013 – Series of annual tax increases commenced
Author: Catherine O. Egbe, PhD
Do you think it is possible for Africa to be Tobacco Free?